Seventeen diehard mushroomers showed up braving the huge raindrops Saturday. They are truly true 'Washitonians'; my kind of foragers. 😃 Nope, I did not miscount, several left early.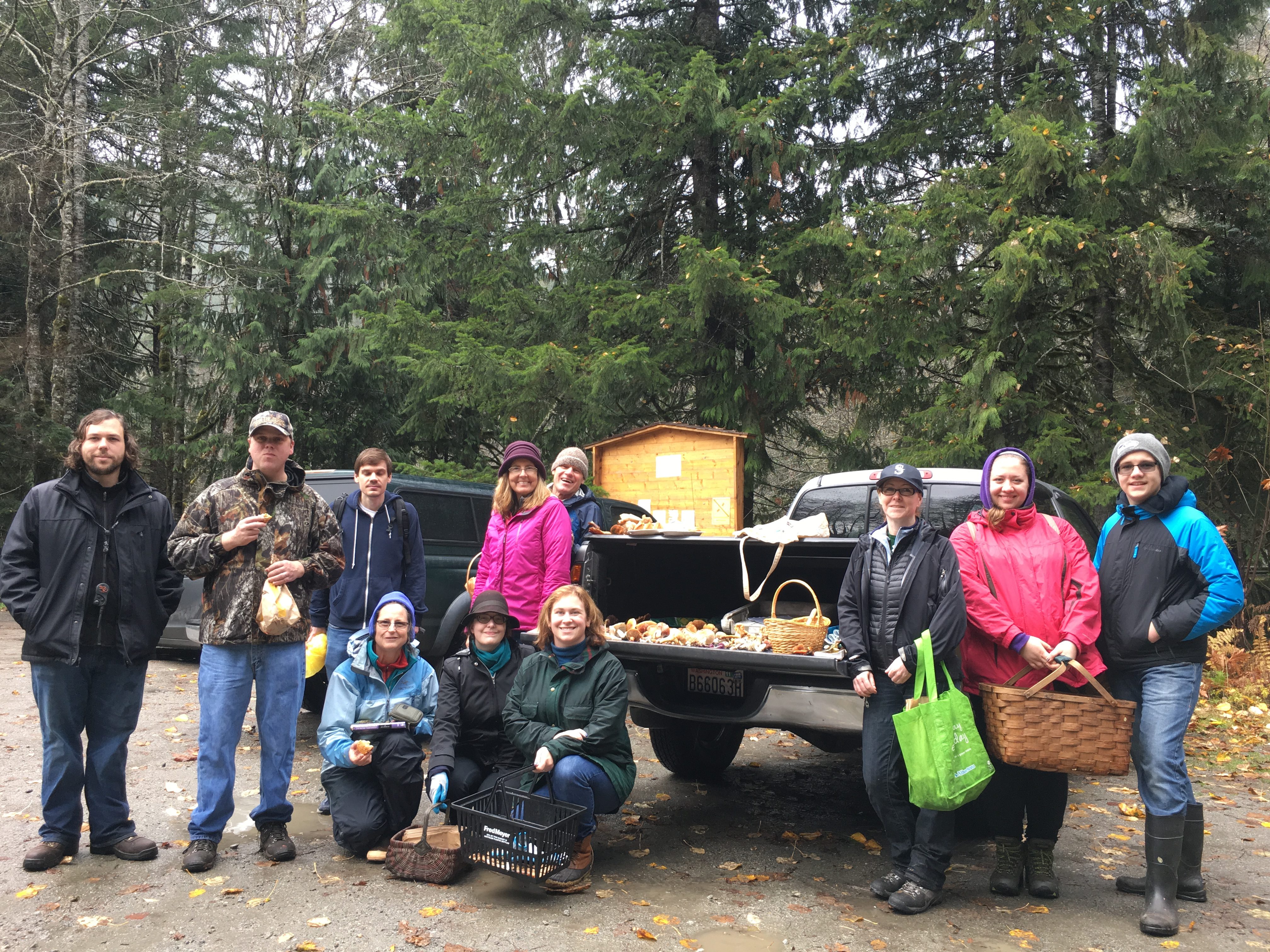 Although cantharellus cibarius was not abundant, there were a little to take home for the pot.
Edibles found:
1. Cantharellus cibarius /yellow chanterelle
2. Cantharellus subalbidus /white chanterelle
3. Craterellus tubaeformis /winter chantrelle/yellow foot (this has been renamed from: Cantharellus tubaeformis)
4. Boletus zelleri (not the Boletus mirablis)
5. Rozites caperata (gypsy)
6. Clitocybe nuda or Lepista nuda/blewit
7. Lactarius rubrilateus /bleeding milk cap
8. Cortinarius violaceus
9. Armillaria mellea/ honey mushroom
10. Russula Xerampelina/shrimp mushroom
11. Sarcodon fuscoindicum
A HUGE thank you to Margaret for those delicious cupcakes to end the day with.
Many non edibles were found, sharing a few of them…