Their first ever International Truffle Expo given by Alana McGee and Kristin Rosenbach wowed many people. This fabulous and delightful event brought enthusiasts from different regions of our US continental.
Friday, Bonnie and I attended the Hunter -Gatherer Dinner at Novelty Hill-Januik winery, a charming place.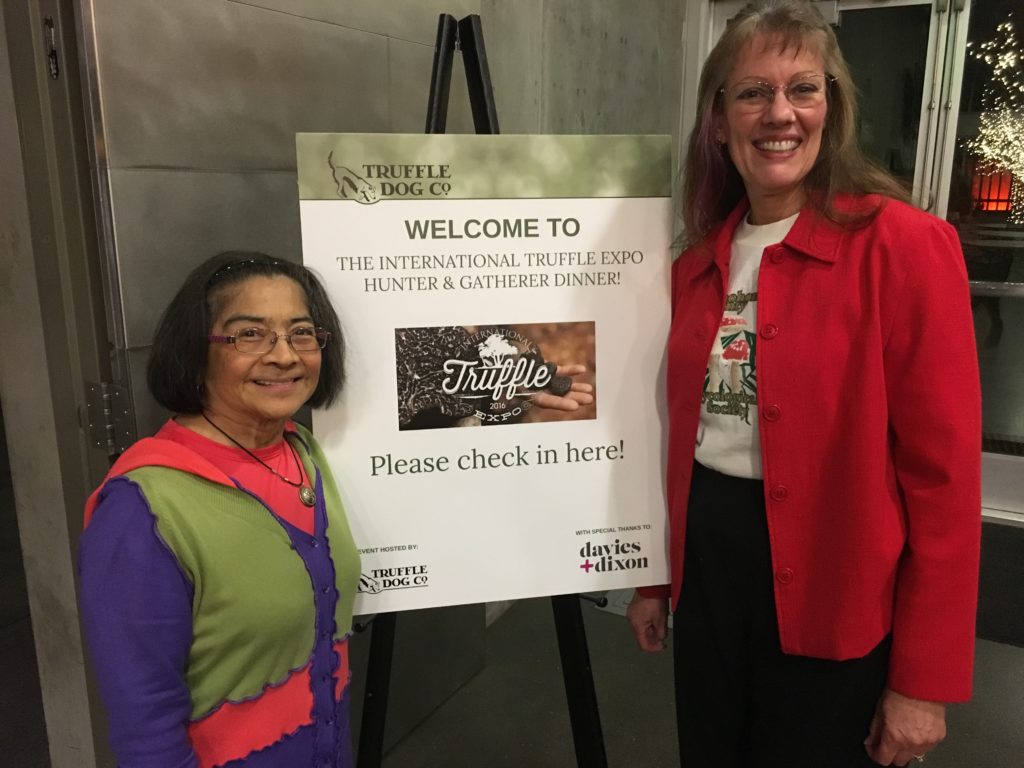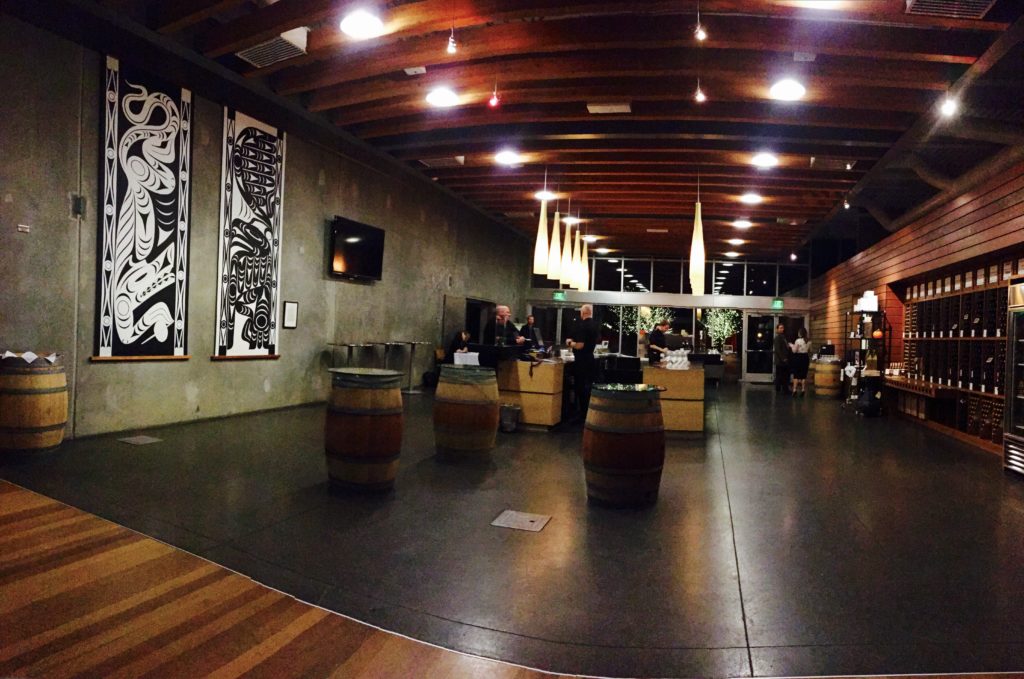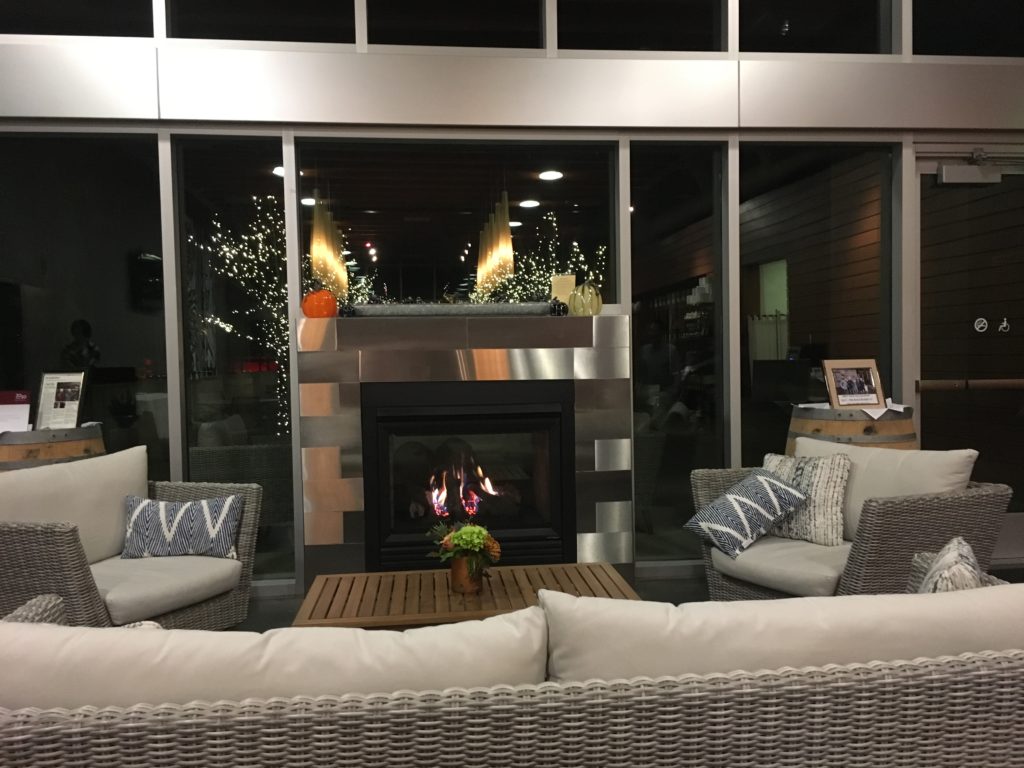 Daniel Winkler entertained us for awhile as we knew no-one.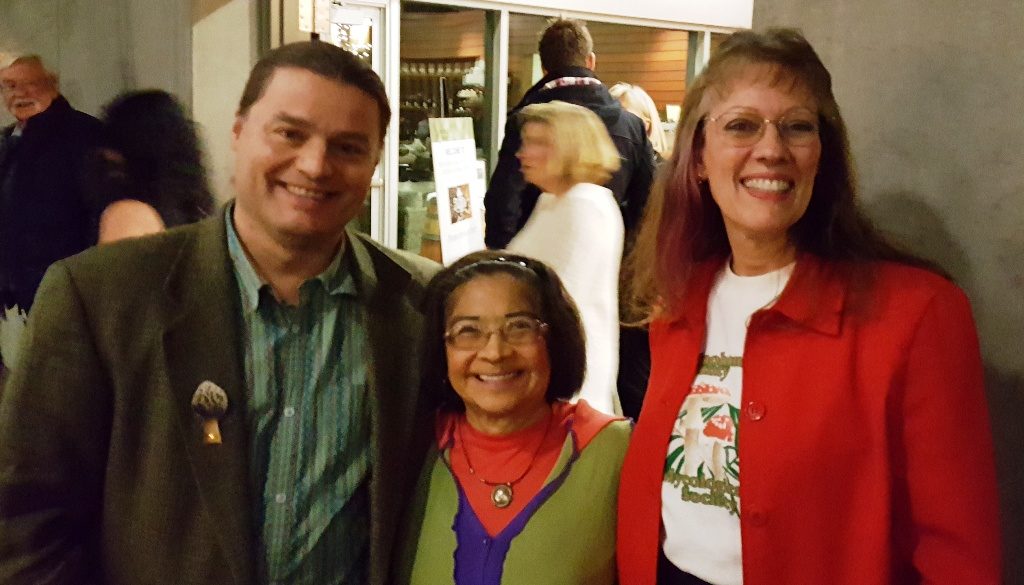 Executive Chef Seth Fernald (L) and Sous Chef Jeff Zanatta along with their staff skillfully prepared our meal with care.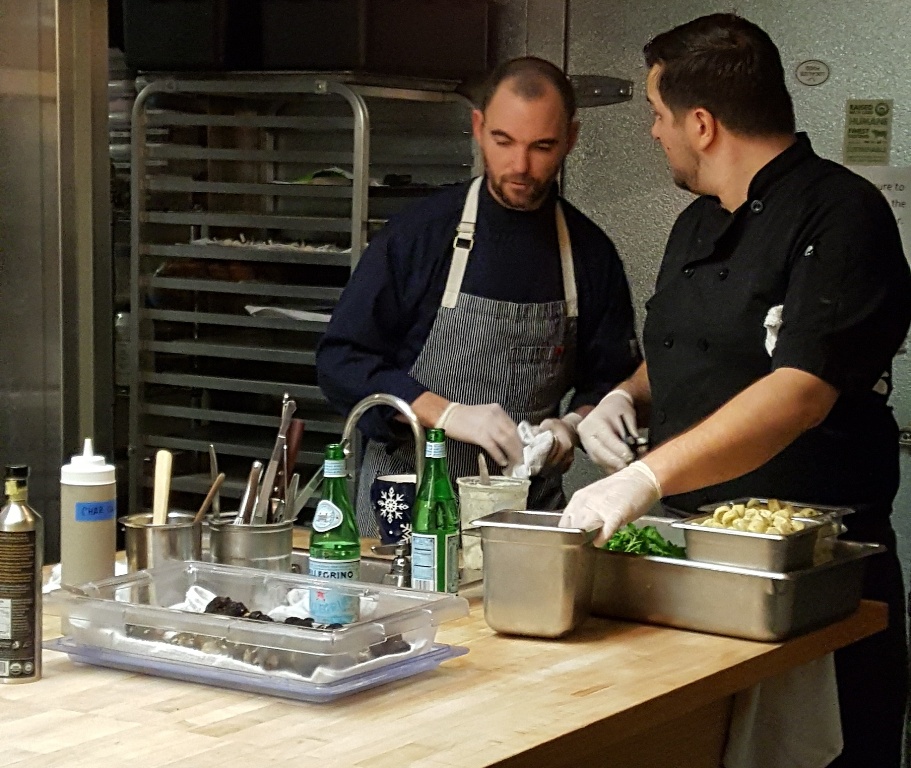 Sous Chef Jeff Zanatta playful entertained us.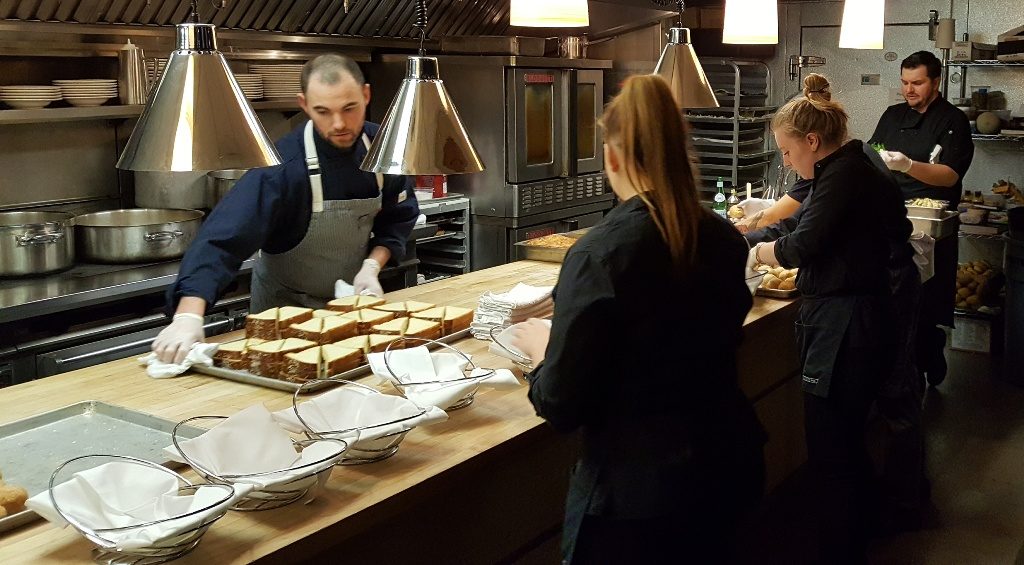 Toppings on Duck breast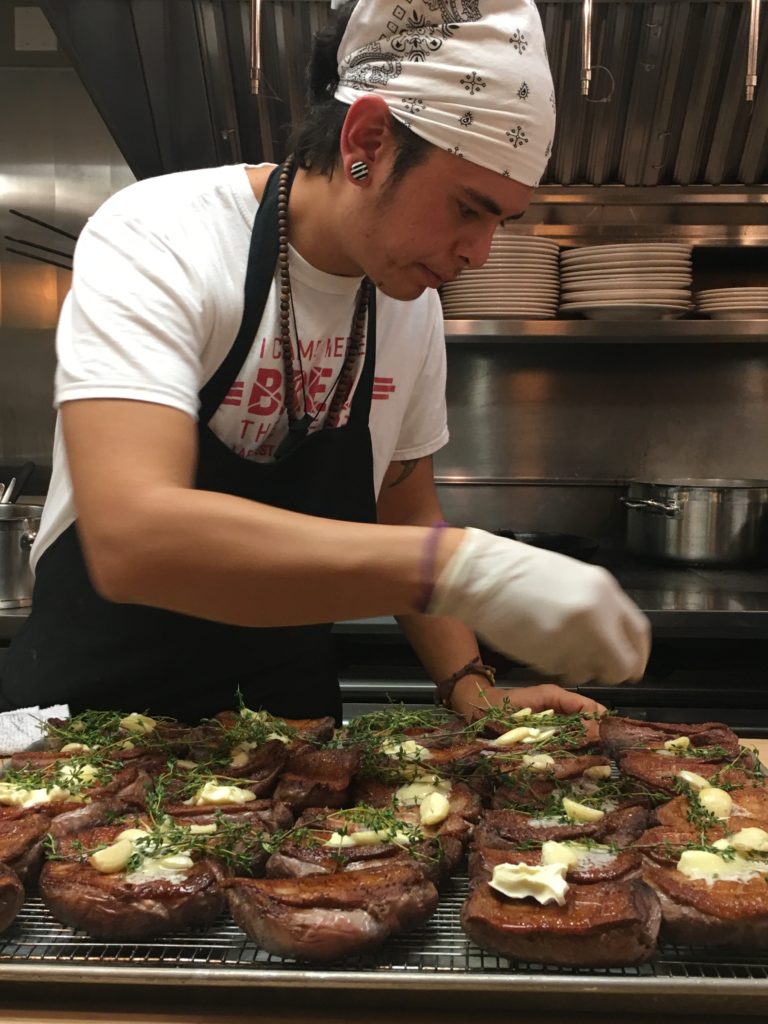 A load of Oregon Black Truffle (Leucangium carthusianum) dug up by the truffle dogs that day, hours before our divine meal.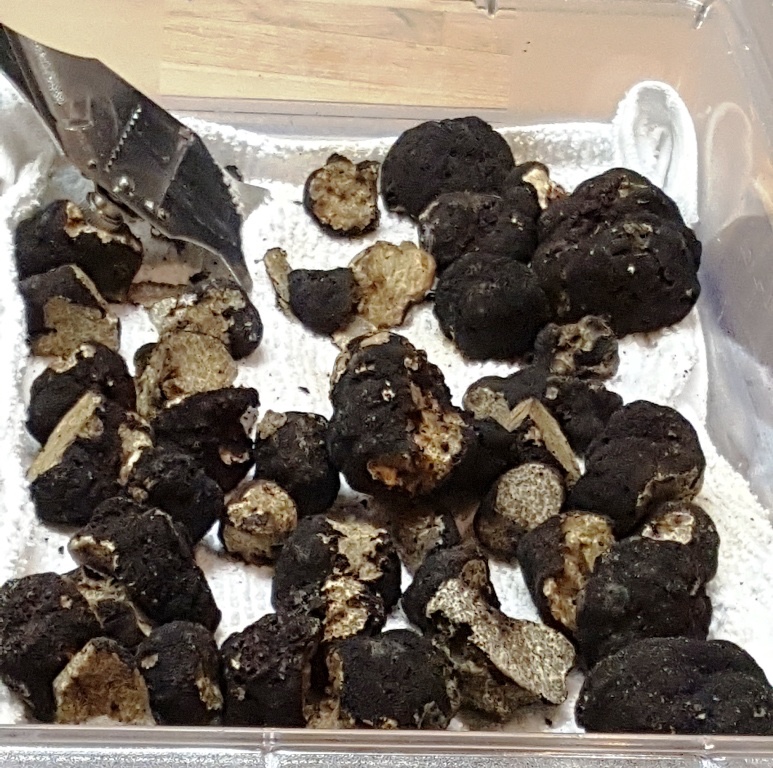 Alana McGee came over to slice black truffles over our enchanting meal.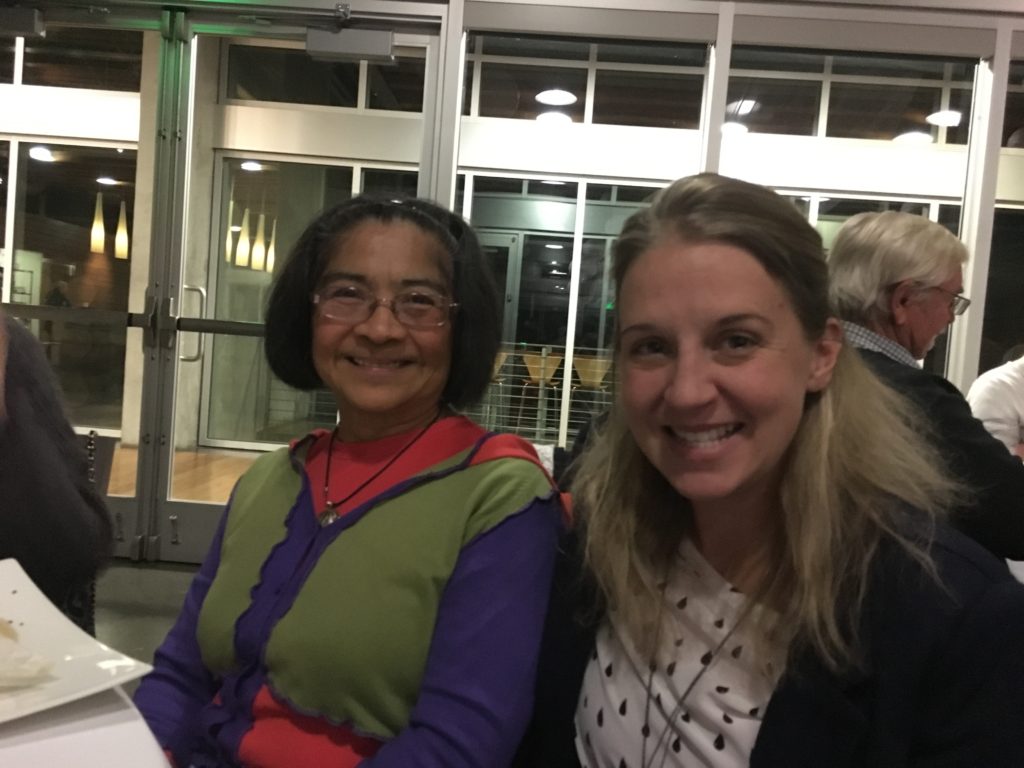 Pictures shown are the starter, Bonnie's short ribs, my Mushroom en Papillote, all topped with sliced black truffles, and the lovely dessert.
Starter: Cavatelli Pasta topped with black truffles.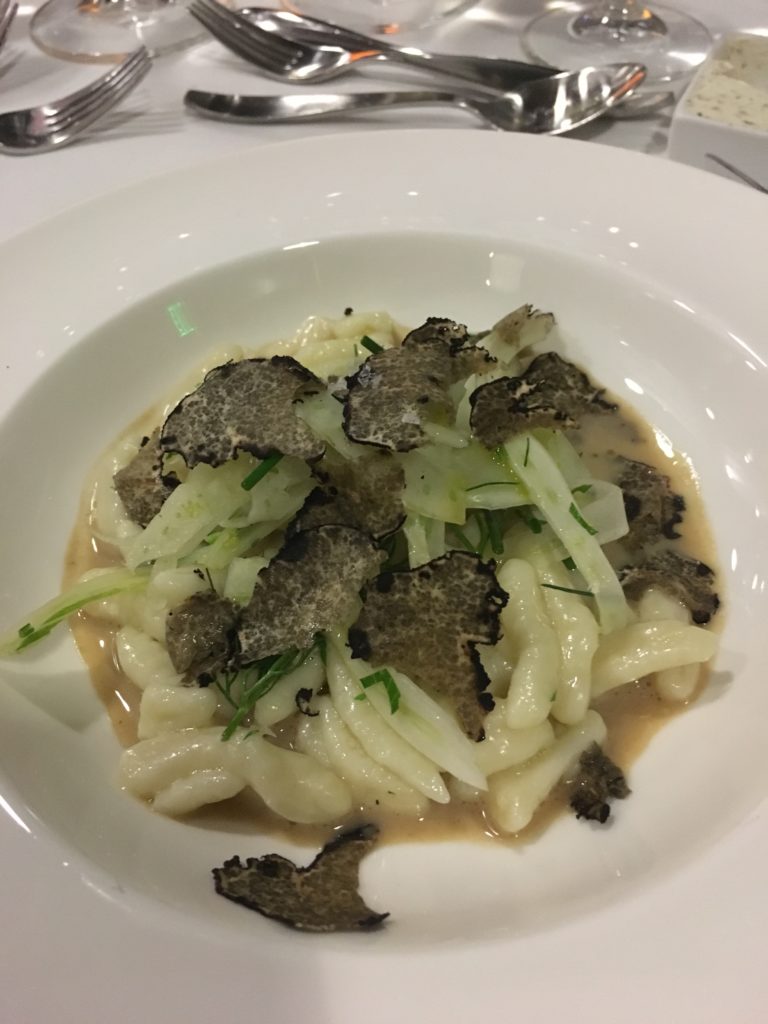 Bonnie's short ribs topped with more black truffles.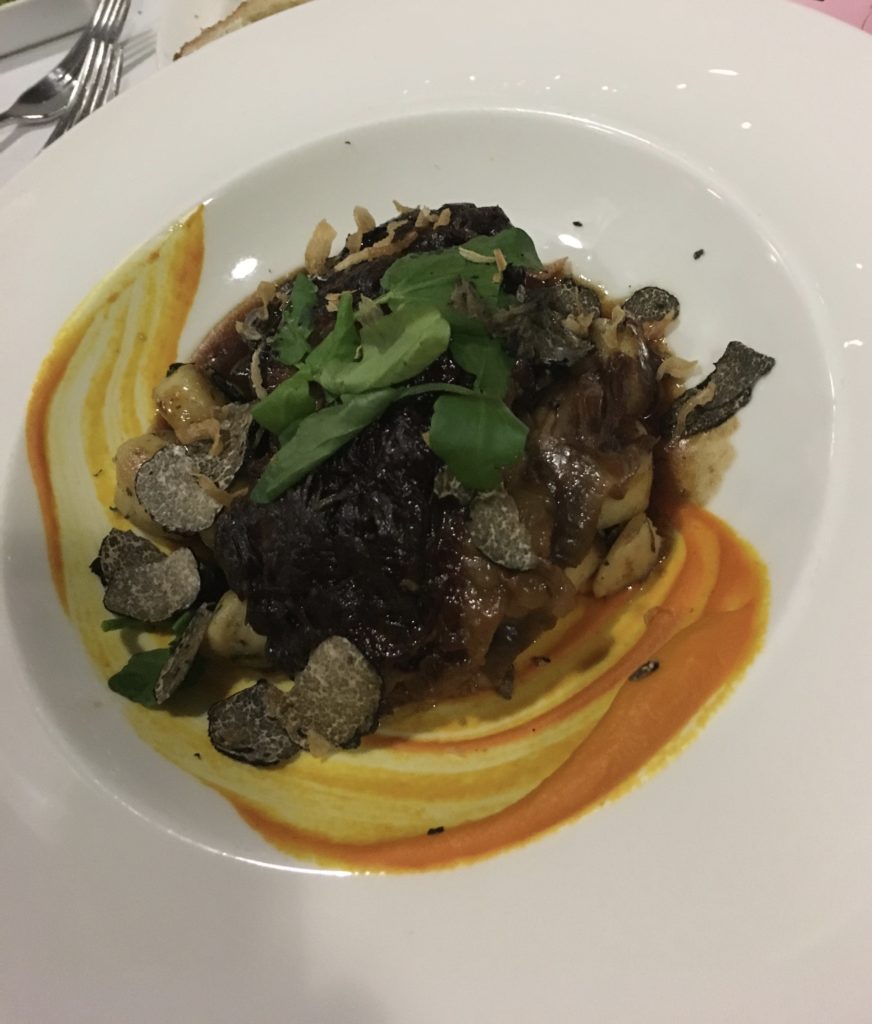 My medley of mushrooms were: yellow chanterelles, baby Helvella lacunosa, and Craterellus tubaeformis, topped with more black truffles.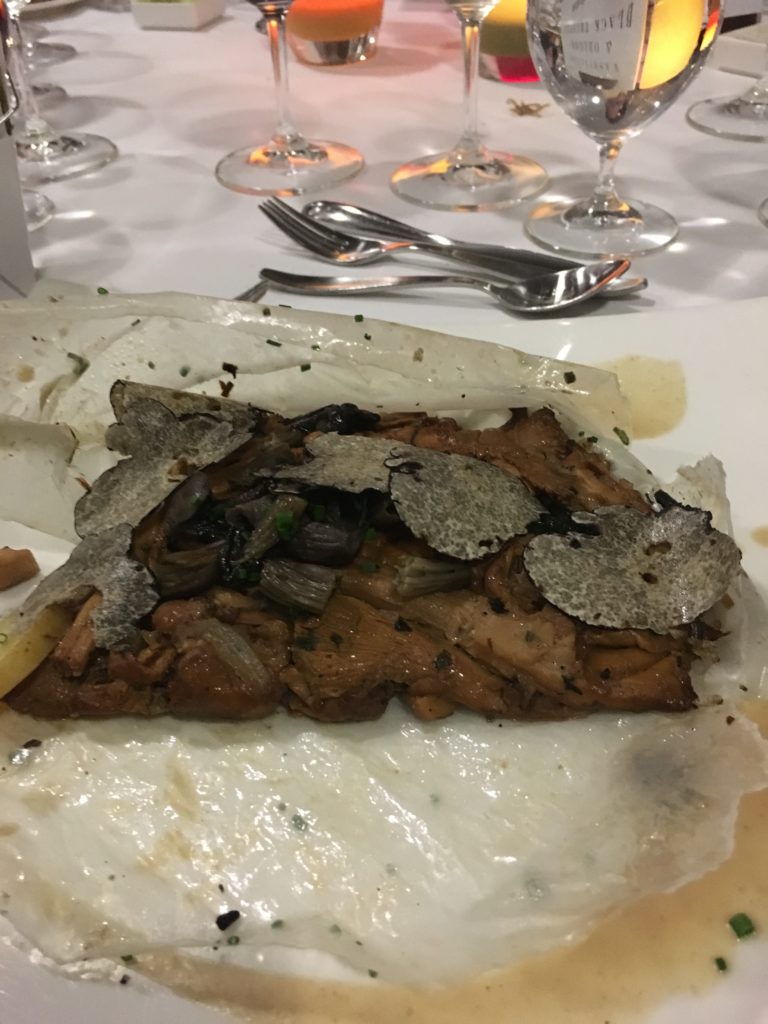 Many rich flavors in this delicious dessert. Porcini and a small slice of pickled matsutake mushroom were part of it.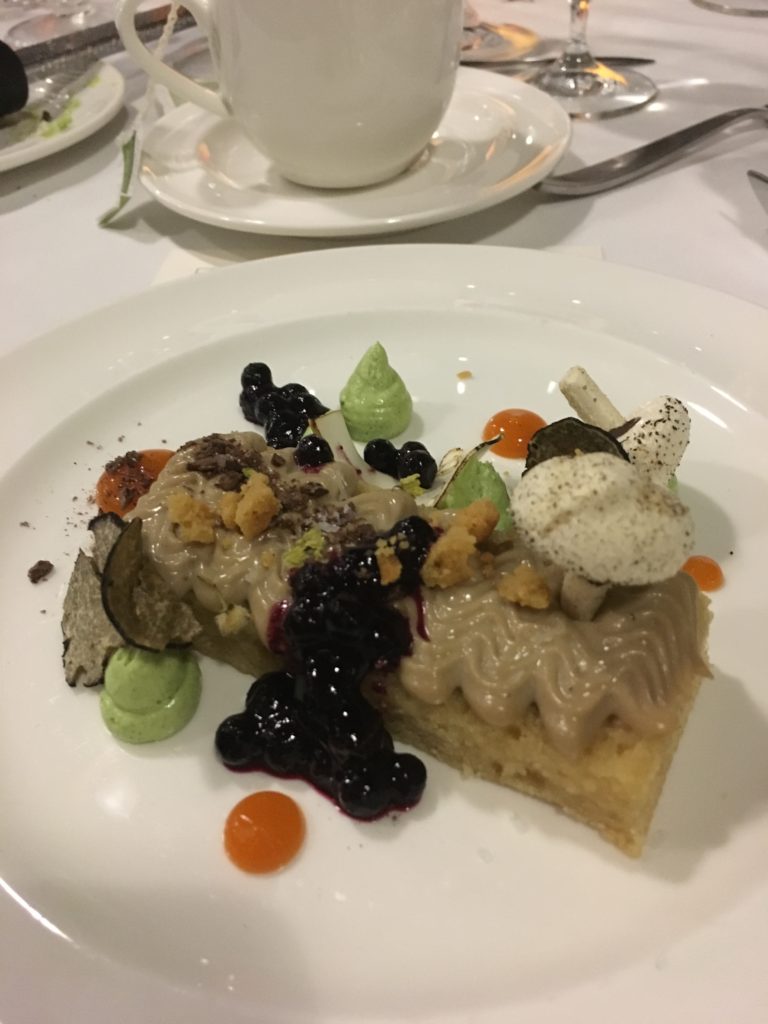 Each table of eight received a piece of black truffle to be grated or sliced onto our meal. Our truffle was dug by DaVinci, a Belgian Tervuren.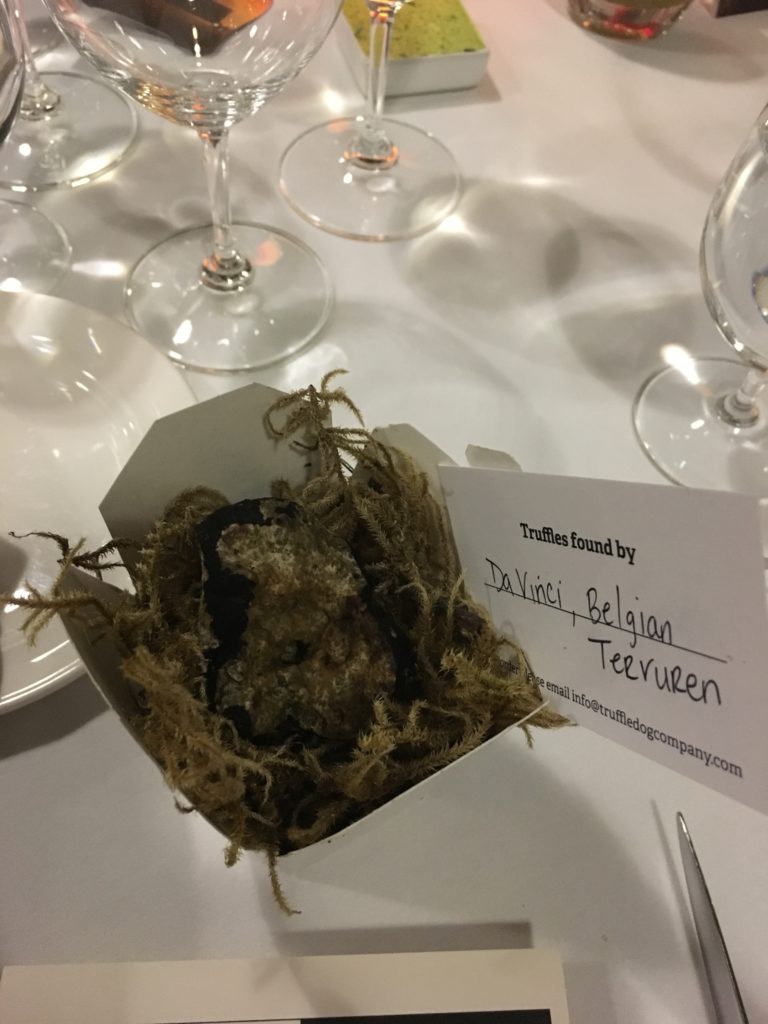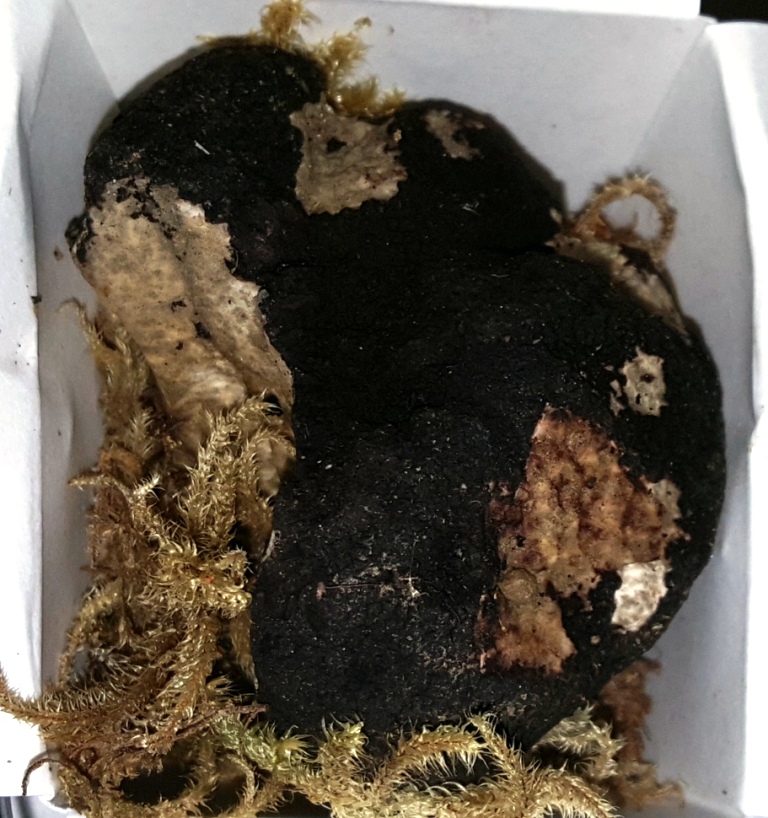 Bonnie and I sat at the best table, our group were engaging wine connoisseurs dominating the wine, and we happily monopolized the black truffle;-)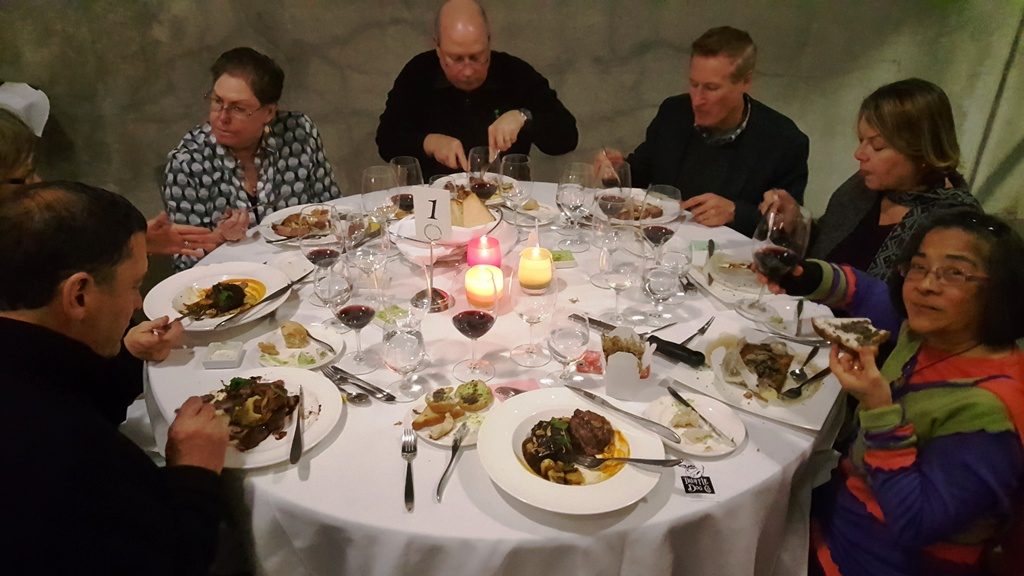 Booth set up took place at the Columbia Winery. Having Bonnie was a huge plus! she was able to hang our banner without any trouble.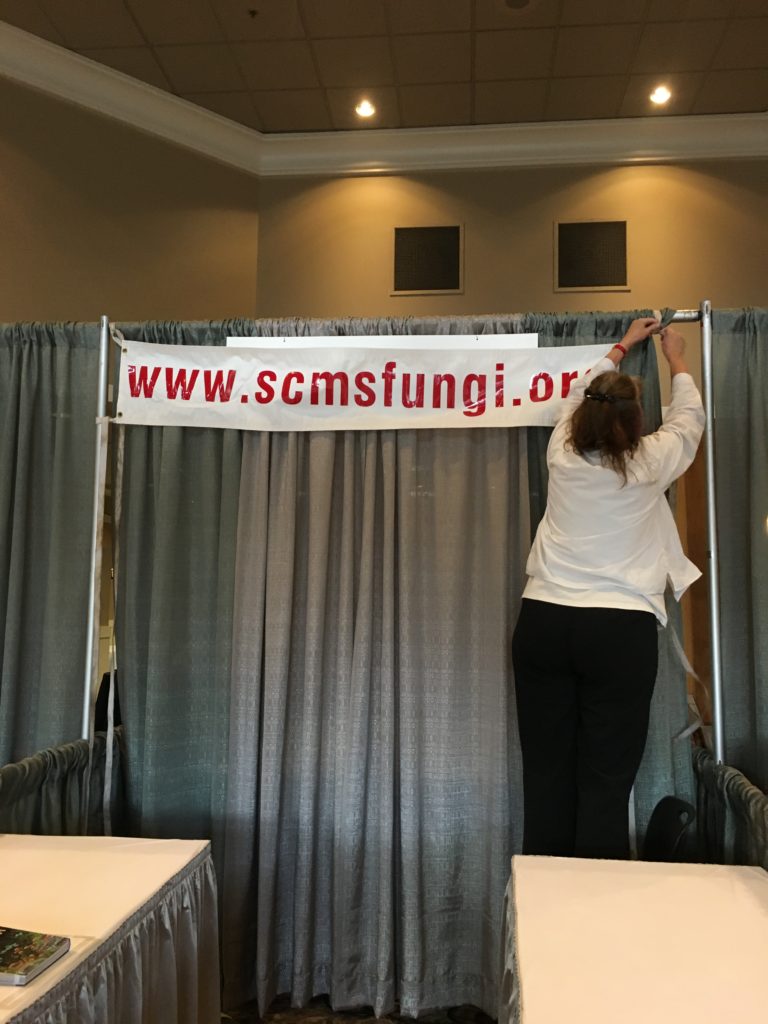 An attractive, educational display.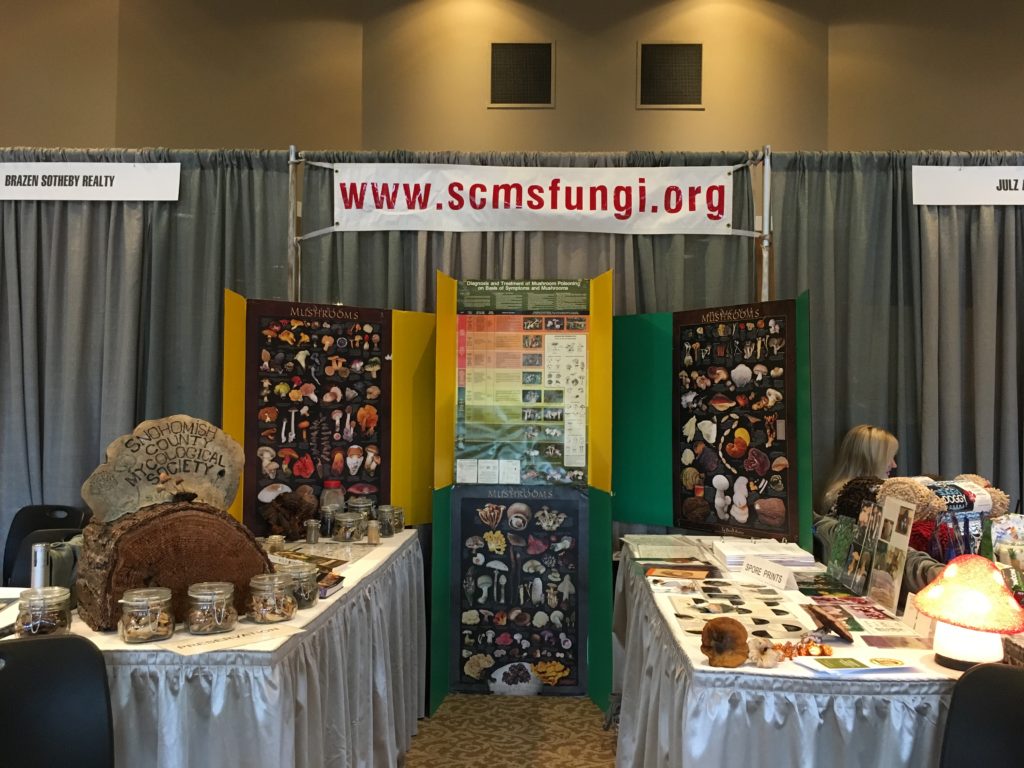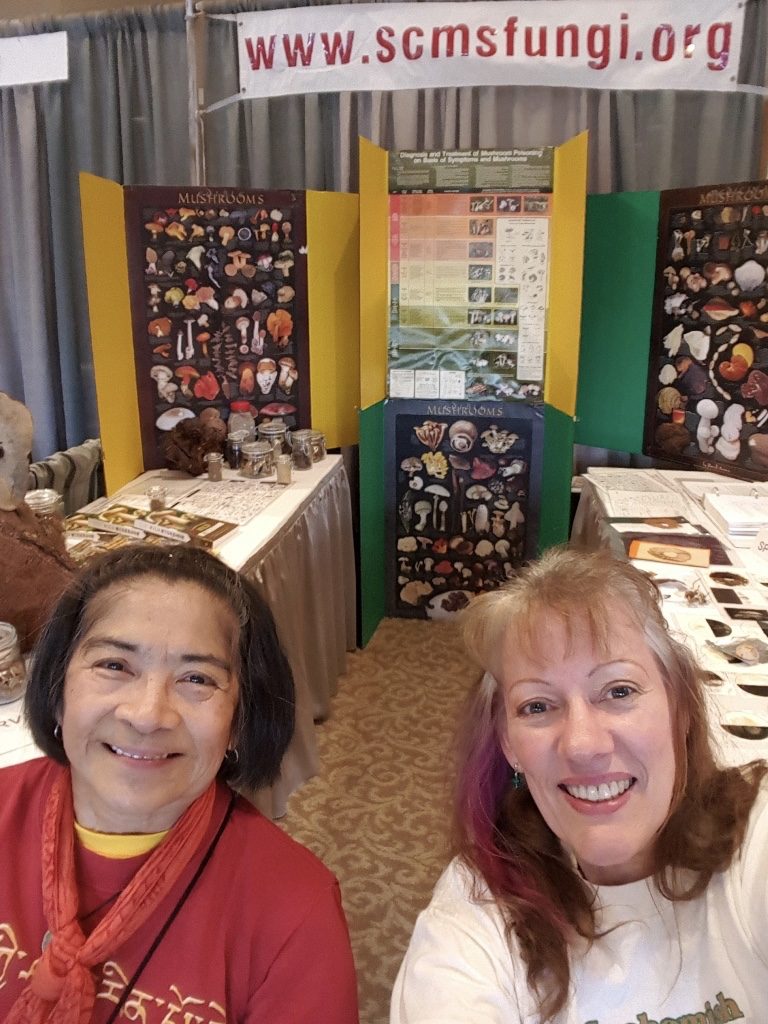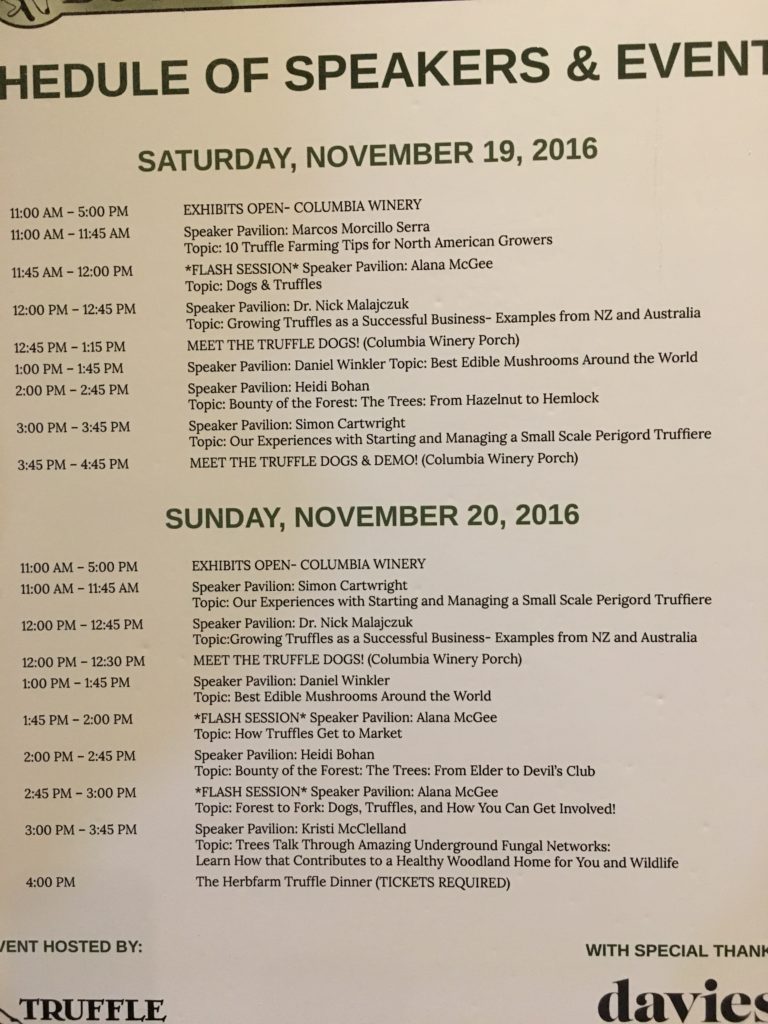 There were many vendors sharing all kinds of tasty truffle samples.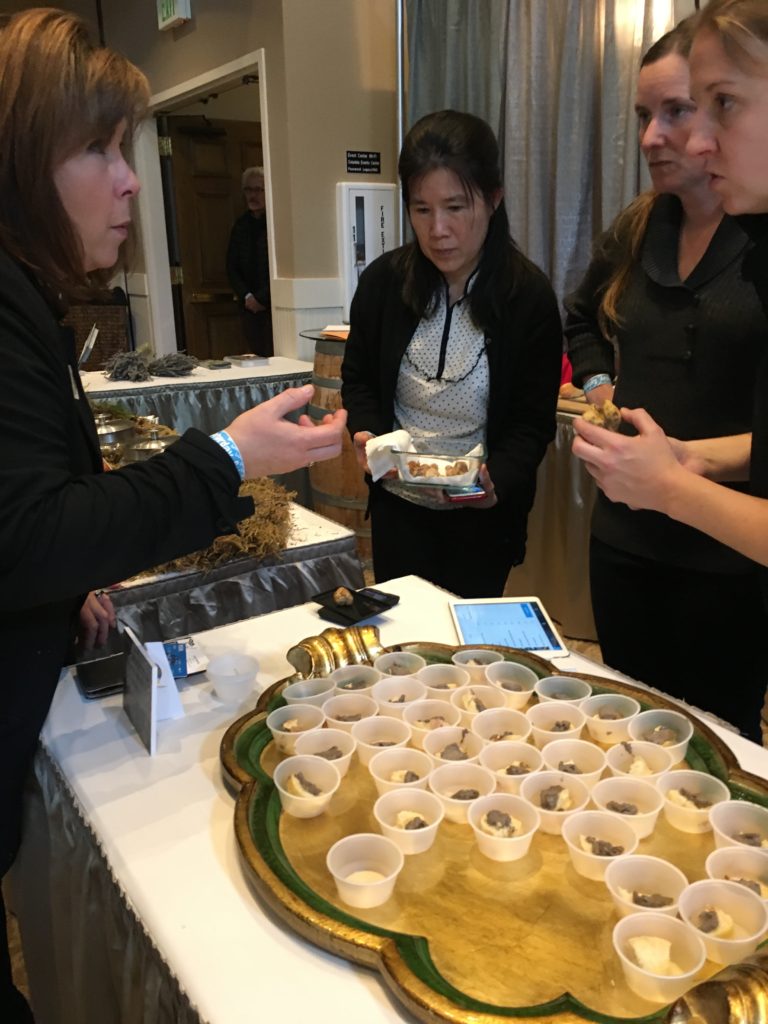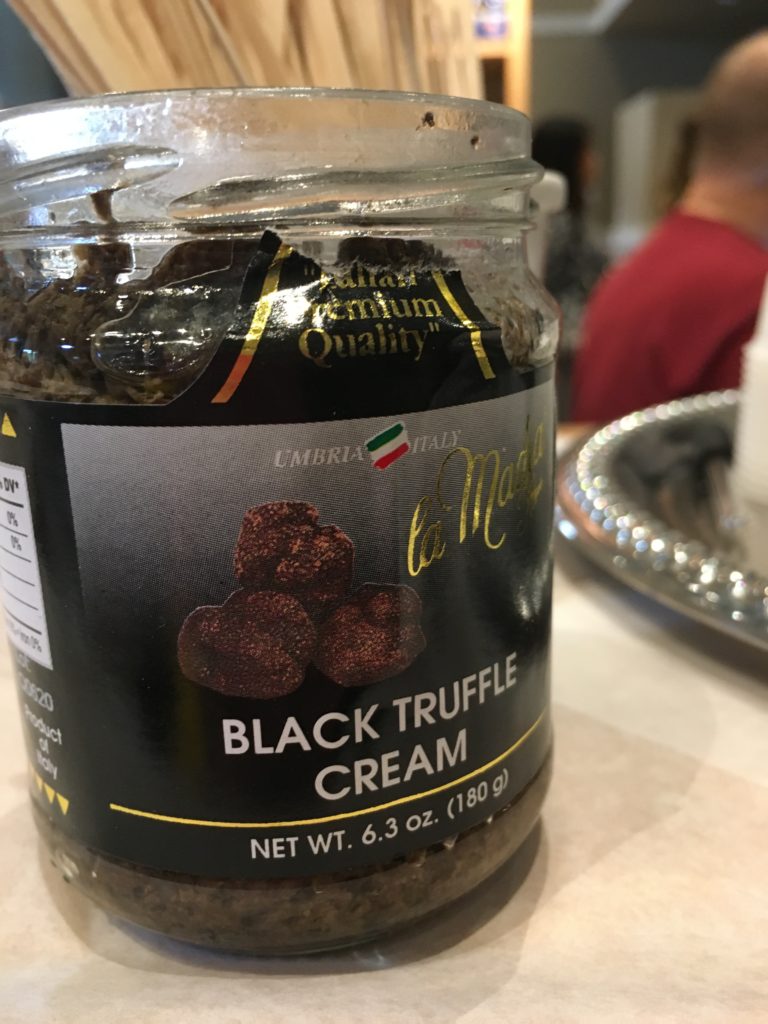 Alana McGee with her truffle dog, a Lagotto Romangnolo named Lolo.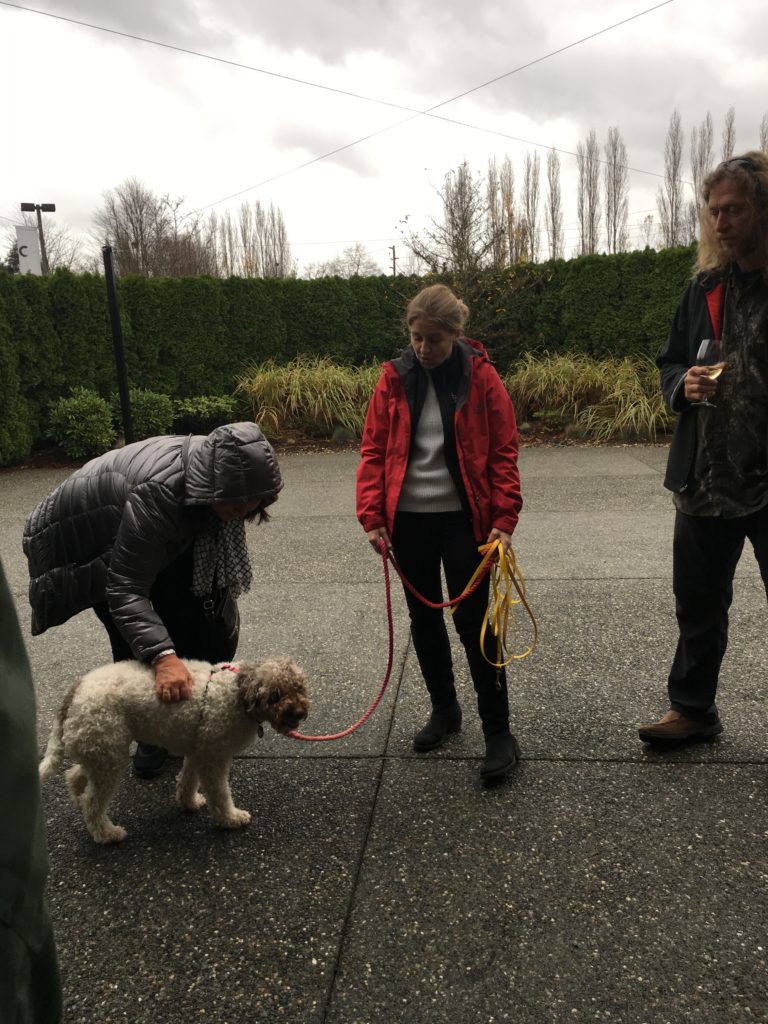 Other breeds of truffle dogs.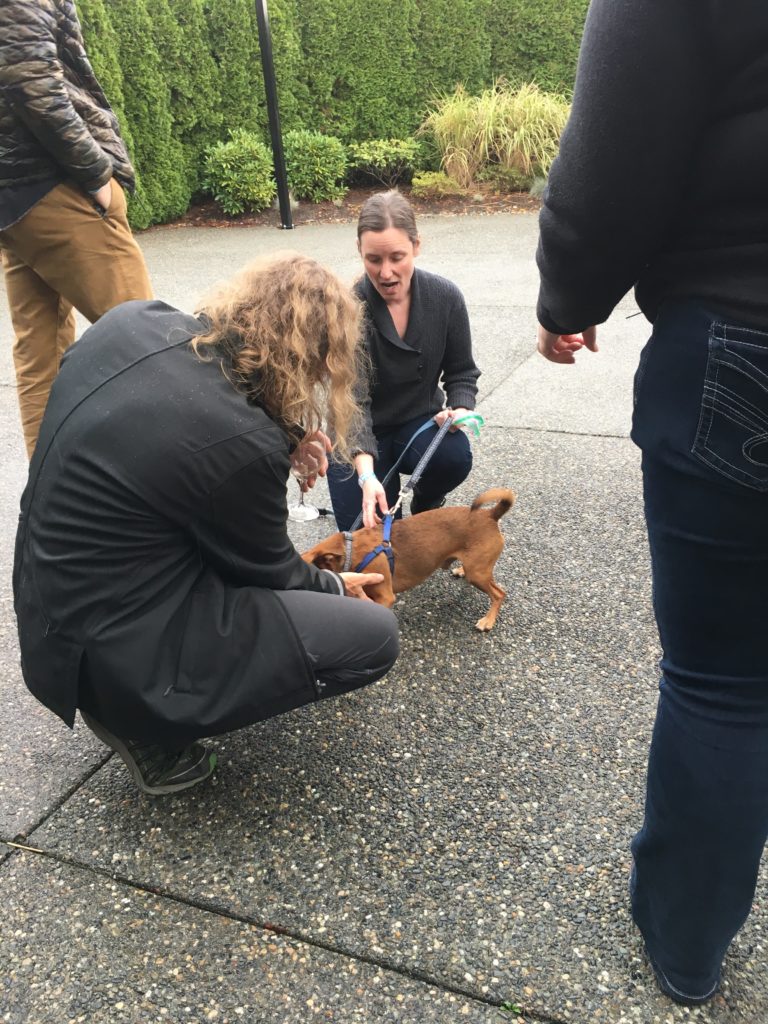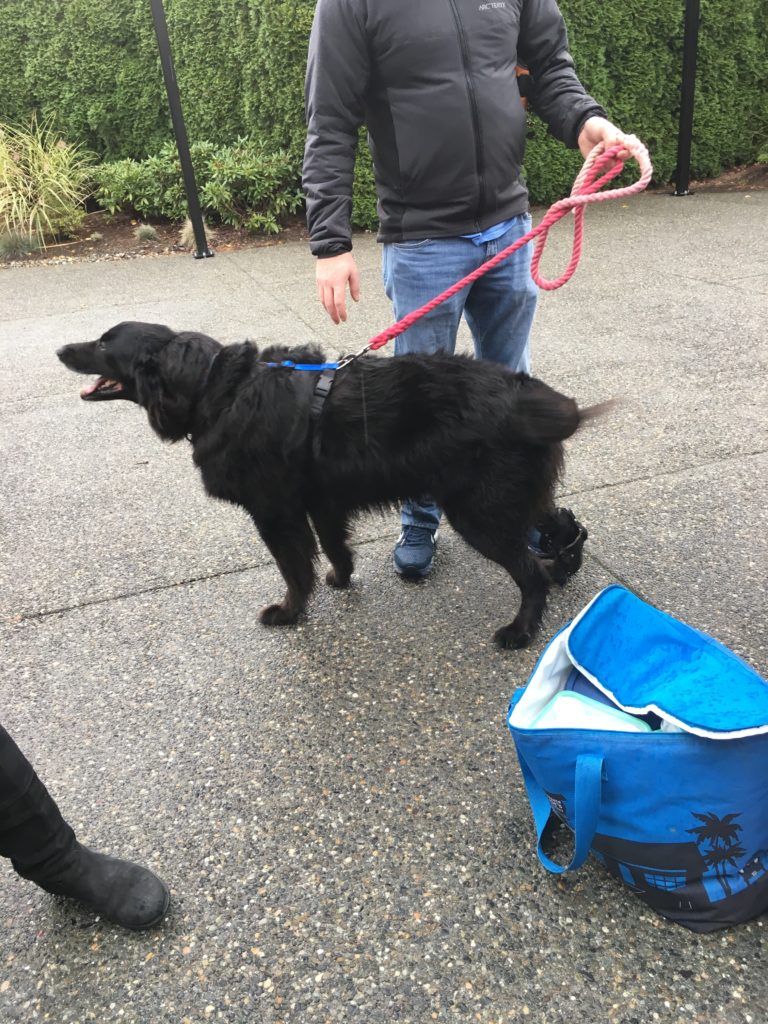 It was truly an enjoyable one night, a productive, and exciting two days.